The truth shall set you free
This will alleviate your Stress and Anxiety
'The truth shall set you free' is a well-known quotation from the Bible.  After that statement, I must admit my knowledge of the Scriptures is very limited. When you know the truth you know the facts. You may not like the facts: the knowledge may even hurt your pride.  The fact is, you are now able to make the correct decisions. When you do not know the truth, you are wandering around in a mist, confusing yourself and probably others.  Also, knowing the truth, you are so much wiser and more informed. It also increases your knowledge base.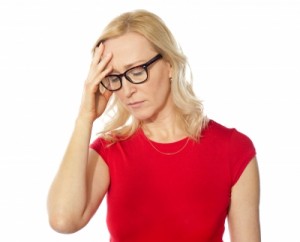 Another quotation, not from the Bible: 'Mistakes are the stepping stones to success.' I do not say mistakes, I say lessons. It has not been a mistake, it has been a valuable lesson.
Only last week I received a very abrasive email from a client who claimed I had not helped her and she had wasted her money. I immediately replied and after an exchange of emails she was satisfied and happy. I was not annoyed, I was extremely pleased she had contacted me directly.  I thanked her. It was another lesson for me.
Over the years I have been practising hypnotherapy I have attended many courses. Every year I have to attend so many workshops, to keep up my qualifications. Also, every Friday morning our group – the therapists who have attended Judith Richards' course – have a Skype link-up where we share information and Judith is a mine of information.
One of my biggest sources of information and knowledge comes from my clients who come with a whole range of problems. Although some may seem basic, such as smoking or alcohol addiction, I have to go into the reason why and get to the source. This is where the Richards Trauma Process is so valuable. Every week a new situation arises.
I am not perfect and I never will be. I aim to give my best. If a client is not satisfied with my treatment I ask them to contact me and I will thank them if they do. They will bring the problem out into the open and will feel so much better. In turn, I will be more informed as to the effect of my treatment and will be able to make any necessary adjustments. We both will benefit.
The truth will set us both free.