The truth can be challenging, but it is always better to know the truth than to live in ignorance. Ignorance may offer a false sense of security, leading to confusion and anxiety.
By contrast, knowing the truth allows you to make informed choices and provides a sense of clarity and peace of mind. While it may be painful to confront reality at times, it is always better in the long run.
In addition, the truth can also set you free from the anxiety and stress of living a lie. It is always better, to be honest with yourself and other people close to you. Lies can lead to problems, both in the present and future.
Interestingly, while it can be challenging to face up to our mistakes, it is always worth it in the long run. Knowing the truth allows us to learn from our mistakes and move on wiser and more decisive. As the saying goes, "mistakes are stepping stones to success."
Mistakes as Valuable Lessons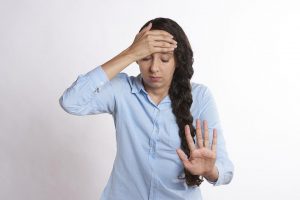 We should view our mistakes as valuable lessons that help us grow and improve. Last week, I received an email from an unhappy client. At first, I was annoyed. But then I realized that this was an opportunity to turn a negative into a positive.
I replied immediately, and we exchanged a few emails. In the end, the client was satisfied and happy. I was glad that she had contacted me directly so that we could resolve the issue. We all make mistakes; the important thing is to learn from them.
I have been practicing hypnotherapy for many years, and during that time, I have attended numerous courses. While there is a lot to be said about formal education, I believe that my clients have been my most significant source of knowledge.
Each person who comes to see me brings their own unique experiences and challenges, and it is through working with them, that I have truly learned the craft of hypnotherapy. No two people are alike, so each case requires a different approach.
This is where all of those hours of study come in handy, as I can draw on my vast experience to find the best possible solution for each individual. In this way, my clients play an essential role in my ongoing education, and I am grateful to them for that.
I am not saying that I'm perfect and never will be. I aim to give my best, but I know that sometimes I will make mistakes.
If a client is ever unsatisfied with my treatment, I want them not to hesitate to get in touch with me so that we can discuss it. I would prefer they bring it out into the open rather than keep it to themselves because then I can learn from my mistakes and make necessary adjustments. We both will benefit from honest communication.