New Years Resolutions
I am writing this blog, on the 1st January 2016. I can visualise the thoughts of thousands of people, making their New Years Resolutions. Why not it's, naturals and it's a positive step into the New Year. How resolute are you and can you keep them? There is no reason why you can't.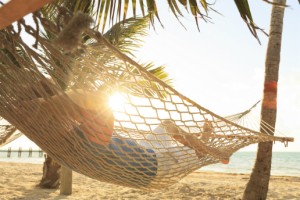 Why not let the power of hypnosis help you. I am speaking from experience of many years of practicing hypnotherapy. There is a lull just before Christmas and during Christmas week. In fact if a client wants help to lose weight, just before Christmas, I advise them to wait until the New Year. If they go ahead, making commitments, just before the festive season. They are only going to torture themselves during the Christmas period. Getting stressed and frustrated at the parties that welcome in the New Year. This creates stress and anxiety. Just imagine going to a party, drinking soft drinks and nibbling on healthy food, that's if there is any healthy food available. You are going to feel the odd person out and not joining in. If there is a medical reason, that is different. If you over indulge, that's better, giving that added impetus why hypnosis to help you? Because in the hypnotic state you are gaining even more control, than in the conscious state. Your subconscious is like a computer, better than any computer that Microsoft or Apple ever produced. It has all the fact of your life, from the day that you were conceived until now. Computing all that information and giving you the answer that you require. You may call it gut reaction, perhaps insight or intuition. The Problem is the conscious mind argues with it and confuses you. In the hypnotic state we are feeding into the subconscious mind the thoughts you want. Such as Quitting Smoking, Gambling and also Binge Drinking. This alleviates the stress anxiety and frustration. It's not relying on will power just on conscious effort from thought that have been put in the subconscious mind. One big plus, no side effects.
With binge drinking and gambling I go to the reason why. By addressing that problem, not only am I getting you free from binge drinking and gambling I'm supporting you and keeping you free.
If you want be successful with your New Years Resolutions, get the benefit of the subconscious mind to help you. You will find it a very willing and powerful asset.
I wish all my blog reader a happy stress free and relaxed 2016
2016 is going to be a vintage year.