Hypnosis for Anxiety – The Richards Process
What is The Richards Process?
A seriously positive approach to hypnotherapy.
The Richards Process has been hailed as a Mastermind Program because of its easy 3 step technique which releases trauma blockages in your mind.  This process takes you back to the root cause of your stress, trauma or phobia. Once we establish the core issue we help you back onto the road to recovery. With my expert guidance, using this technique can help you lead a life free of the chains that hold you back.
Chains such as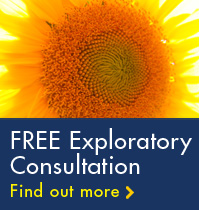 Post-Traumatic Stress Disorder (PTSD)
Anxiety
Addictions
Depression
Panic attacks
Grief and loss
Phobias and fears
**Disclaimer: We cannot guarantee specific results. Results can vary from person to person.
**"Roland helped me to attain balance!
When I first came to Roland I was extremely stressed. He gently guided me through some difficult times and helped me to attain physical, mental and spiritual balance in my life. Thanks to Roland I now have a greater awareness and acceptance for everyone and everything. I am extremely grateful for his help and, therefore, recommend him highly!"
**Disclaimer: We cannot guarantee specific results. Results can vary from person to person.
Hypnosis for anxiety offers a natural way to successfully beat this mental health disorder that affects over 40 million Americans and approximately 3.2 million Australians. Yes, for those who didn't know, chronic anxiety is a mental disorder that increases the risk for other mental disorders and physical conditions. The good news is that this is a highly treatable disorder, with hypnotherapy being among the most effective treatment options available today.
When does anxiety become a disorder?
It is normal to experience feelings of anxiety, nervousness, or worry from time to time. What is not normal is when these feelings become so intense and persistent that they interfere with your everyday life, which lowers the quality of your life. In other words, anxiety becomes a mental disorder when the "usual" feelings of fear, worry, and nervousness refuse to go away. They not only become a permanent part of your waking life (and many times, your dream life), but they gradually get worse.
How anxiety affects your overall health.
Weight gain —

anxiety triggers the excess production of the stress hormone cortisol, which slows down metabolism, resulting in unwanted weight gain.

Heart problems

— anxiety causes the heart to race abnormally, which can cause palpitations, chest pains, and high blood pressure, among other complications.

Excretory and digestive complications

— some of the difficulties from chronic anxiety include nausea, stomachache, diarrhea, vomiting, etc.

Respiratory complications

— anxiety can cause rapid and shallow breathing, worsening respiratory conditions like asthma and COPD.

Mental and emotional problems –

chronic anxiety can worsen or even

be the root cause of mental and emotional issues, like depression, schizophrenia, Generalized Anxiety Disorder, and others
Hypnosis For Anxiety – How It Works!
Hypnosis for anxiety helps the disorder in many ways or techniques, which can either be used separately or combined for best results. Some of these techniques include
Relaxation- A hypnotherapist uses various processes, including soothing suggestions, mindfulness, and focused awareness on helping your physical body in releasing any stress and tension. Once you're able to reach that point (physical relaxation), mental relaxation comes easily, and you're able to release your anxiety temporarily. However, this usually isn't enough to cure or ease chronic anxiety, but it gives the real therapeutic work to start.
Analysis- One of the approaches your hypnotherapist may explore and help you analyze any possible conscious or unconscious factors behind your anxiety disorder. Some of these factors may include.
Childhood trauma

A known serious illness

Financial stress

Fear of the future

An underlying mental condition (other than your anxiety)

Alcohol/drug abuse

Your personality
Right-sizing and reframing- Upon identifying the conscious or subconscious causes or triggers of your anxiety, your hypnotherapist may use the right-sizing approach to help you in right-sizing any exacerbated or exaggerated thoughts.
Another technique that your hypnotherapist may apply to help heal your disorder is to help you reframe your thoughts and beliefs. Some of the methods include guided imagery, hypnotic suggestions, and other processes. These techniques help create new mental habits or "anchors" that make it easier for you to face your triggers and underlying causes differently and more positively.
Hypnosis for Anxiety – The Richards Process
The Richards Process is among the most influential and powerful approaches to addressing chronic anxiety, especially when the disorder is trauma-related. One of the primary reasons you will find any reputable therapist using this particular process is that it helps resolve the condition without re-traumatizing the client. It is also very safe and delivers results very fast – usually within three sessions.
How does the Richards Process Work.
The step-by-step process works by delving deeper into the underlying causes of anxiety, using pretty much the techniques and approaches we have already looked at. This includes identifying and analyzing the underlying issues, such as childhood traumas, fears, phobias, low self-esteem and exacerbated/false thoughts and beliefs. The right-sizing and reframing processes help the victims deal with their underlying causes more positively and realistically.
How many sessions are enough?
The Richards Process generally requires three sessions only, but results may vary from individual to individual. All sessions are private, and any information gathered before, during, and after is kept highly confidential. Upon your approval, your hypnotherapist may record your sessions and present them to you in CD form to listen to whenever you wish.
To learn more about the Richards Process and how it can benefit you to live life to the fullest, feel free to contact a professional hypnotherapist. Book here for your Free 15-minute consultation today!
Do you suffer form Stress, Anxiety or Depression?
How does the Richards Process work?
This method of hypnosis dives deep in to your subconscious, clearing away all the negative blocks and traumas that are affecting your psyche and well being. When we go back to incidents and situations throughout your life the aim is to clear these negative blocks away.
All it takes is three sessions. The first session clears away the false thoughts and beliefs, a broader clearing of negative thoughts. The second session delves into your individual issues, situations or people to balance your thoughts and feelings around them. The third session focuses on the future with positive reinforcement, thoughts and beliefs.  I record our sessions together for you to take home as a CD and recount whenever you need it. With my full support I will take you through these three sessions and am available during that following twelve months to continue that support if needed.
The Richards process is all about setting you free from the emotional and psychological burdens that are holding you back, and instilling confidence for a brighter, peaceful future.
Imagine what life would be like if you were free from trauma, depression, addictions, phobias or panic attacks. You would feel 10 feet tall and like you could tackle anything. With the Richards Process behind you, you can.
If you are interested in finding out exactly how the Richards Process can help you start living life to its absolute fullest, contact us and book a FREE 15 minute consultation with Roland today!
Disclaimer: We cannot guarantee specific results. Results can vary from person to person.
**"I was seeing another hypnotherapist prior to starting with Roland, but I have found that Roland is much  better at relaxing me and he has really assisted me in gaining control of my life and dealing with the stress."
**Disclaimer: We cannot guarantee specific results. Results can vary from person to person.
**Disclaimer: We cannot guarantee specific results. Results can vary from person to person.
**Disclaimer: We cannot guarantee specific results. Results can vary from person to person.
**Disclaimer: We cannot guarantee specific results. Results can vary from person to person.
**Disclaimer: We cannot guarantee specific results. Results can vary from person to person.
Get your confidence and sense of control back today!
About Us
Roland James is a qualified hypnotherapist.  His wide range of life experience , deep empathy and understanding ensures you receive holistic, professional and long lasting results.
Other Treatments
Hynotherapy can treat many different challenges. Contact us to discuss your concerns, even if you do not see your particular concern listed above, and start on your journey to personal power.