Bullying can affect children deeply, both during and after the experience has occurred.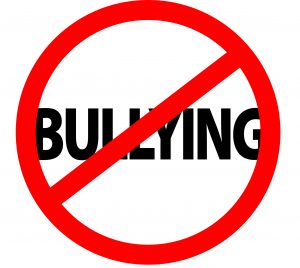 It can often result in feelings of depression, anxiety, sadness or loneliness, along with affecting sleeping and eating patterns.
Letting children know that their feelings are being taken seriously and their concerns are being heard and investigated respectfully is crucial if they are experiencing bullying. To help you address bullying with your child we've provided some tips below:
Always Remain Calm When You Talk about Bullying with Your Child
It's crucial to listen calmly when your child discusses their bullying experience, as your first response can shape a different outcome and avoid causing your child further stress.
Reinforce With Your Child not to Blame Themselves for What Happened
Often children will blame themselves for the bullying incident, so it's important to reassure them that they aren't to blame.
For example, a good response is to say "I appreciate you telling me. School should be a safe place. What happened wasn't fair."
Discuss With your Child What They Would Like to Do About the Bullying
While it's painful to have to hear your child has been bullied and your first instinct is to protect them, you need to let them have input into how to deal with the situation. By asking them what they would like to do about the bullying you are making them feel empowered.
Develop Some Anti-bullying Strategies to Help your Child
By developing some anti-bullying strategies to discuss with your child, you can give them the tools to handle different situations if these ever arise.
By practising these strategies at home you can help your child to feel confident about managing bullying. It's a smart option to have strategies for a range of different situations, including: if your child has experienced bullying, is bullying others or has seen bullying taking place.
Arrange an Appointment With the School
While your child may not want to speak to the school about the bullying for fear of repercussions or being alienated, it's a good idea to let your child know that it's in their best interests to let the school know what's been going on so they can help.
Depending on the situation, you can make an appointment with your child's teacher to discuss your concerns or arrange to see the principal as well to ensure no more bullying takes place.
Make Sure to Check in With your Child on a Regular Basis
It's always a good idea to keep the conversation going with your child to help resolve any ongoing issues, even if the bullying has stopped. By checking in regularly to see how your child is feeling and what's happening in their life, you can show them you are there to support them through whatever they are dealing with.
These are some of the many ways you can assist your child if they are experiencing bullying. For further assistance helping your child deal with bullying, there are also some great online resources available at: 
www.nomorebullyingme.com