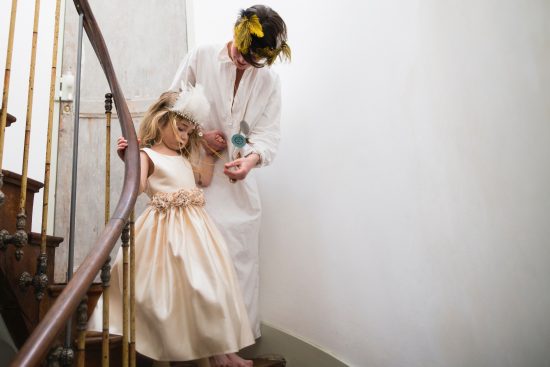 A note from Roly
Hi, this is Roly. I meet a lot of amazing people in my line of work and it's a joy to help them all through their ups and downs.
What follows is a letter from the mother of a client whom I had the pleasure of treating. It's a wonderful story that I hope inspires you as much as it does me.
Here it is.
A letter from a mother
So I made the call…….

Everything had come to ahead. My 22-year-old daughter was a heavy cannabis smoker and was wanting to travel. Alarm bells went off in my head, she was off to Bali with her boyfriend who is a heavy smoker also.

Months before the planned trip we had all discussed them trying to slow down and ultimately stop smoking . The goal was to use this trip as a turning point in her life to detox.

One week before they were due to leave on their trip her partner broke up with her. Not only did this devastate her but it ruined her plan to stop smoking and detox together.

Over the past few years I have tried to get her help. Recently she excepted some counselling after going through a serious car accident. The counselling didn't seem to be doing any good so she stopped going.

So as you can imagine with her detox plan now cancelled. The breakdown of her 2 year relationship.I felt that she may hit rock bottom again.

I felt so helpless and alone and didn't know how to help her.

She has been smoking since she was approximately 17.  She had a 4 year relationship with a boy who was  a heavy dope smoker. The last 2 years of her relationship with him became abusive and she started to smoke cannabis as a way to cope.

Her personality and behaviour drastically changed during this period of time.

We had talked about the possibility of using hypnotherapy and in light of what had just happened with her relationship and her detox plans I thought this was the right time.

Speaking to Roland on the phone while booking the appointment I felt a sense of hope that I honestly have never felt before. Rolland told me just to come with a positive attitude and one last thing he said was  "I am with her to the end" and "she will beat this". Needless to say I cried…… because I believed him.

After her first session she didn't have her first morning smoke as she religiously did for years. We decided to keep busy as she had the whole week off as it was the week she was due to have her holiday in Bali. We were out for the entire day with no signs of anxiety or stress due to her lack of smoking or the breakdown of her relationship which had been there previously. When we came home at the end of the day I was sure she would rush out to smoke but she didn't she sat with us smiled talked to about our day together. Normally she would be in the garage smoking for up to 2 hours. So in my eyes are little miracle has occurred.

I was so proud of her and I felt like this wasn't real. I felt like I was waiting for it all to fall apart again, but it didn't. She has had three sessions with Roland and every time I have seen great improvement. She isn't 100% free from weed smoking but it is incredibly reduced to the point where I feel like she will eventually be drug-free.

Her self-esteem and confidence has come back and her friendship with her long-term best friend has blossomed again. Her smoking caused her to isolate from her friends and family. I can see my daughter slowly coming back again possibly better than before.

As Roland said because of what she has been through in her life it has made her stronger. She went shopping the other day and I asked her what she bought. I was expecting her to say clothes or jewelry etc but she came home with two books.

One was called "One hundred days to happiness" and the other was "Sleep Affirmations ".

I'm so proud of my girl. I want to say to Roland that has been the greatest gift to our family. You have given us hope and our daughter back. We will continue to see Roland as he has promised to keep supporting her. We are forever grateful to this amazing man.

I am so glad I made that call !!!!
Would you like to talk?
If you know you'd like to stop smoking marijuana, please call me today on 0418 763 079. Phone calls are free and I'm here to help you.
I cannot guarantee specific results and results can vary from person to person.