A lady came to see me over twelve months ago to help her quit smoking. She had two hypnotherapy sessions, and she quit.
The majority of clients I help to quit smoking are comparatively straightforward. The reason they started smoking is because of their circles.
In most cases, the majority of their friends smoked, and then they just joined the trend. However, this lady was different. She didn't start smoking because her friends were doing it or because she thought it made her look cool.
No, she started smoking because she was trying to cope with deep personal trauma. I will go briefly into details later but suffice to say that it was a harrowing experience that left her feeling broken and lost.
Hypnotherapy Experience
When the lady came to see me, she had already tried to quit numerous times, but the grief was so overwhelming that she always turned back to cigarettes for solace. It took two sessions, but I was finally able to help her break the connection between smoking and coping with her trauma.
In our first session, I was able to help her break free from the addiction, and she left the session drug-free. However, I could tell she needed more than one session to overcome her addiction fully—in fact, three sessions.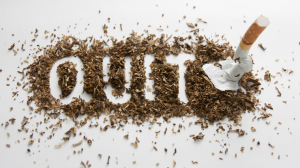 Ideally, leaving the treatment at that point would have only been temporary. She would have started smoking marijuana again because the root cause of her smoking had not been addressed.
We needed to return to the cause and regress to her childhood, where she was the youngest of a large family. She felt unwanted.
When I helped her reach that time in her earlier life, I was able to help her release the negative emotion that had been created. It was as if a large light had been switched on. She jumped up from the chair and wrapped her arms tightly around me in an embrace that felt more like relief than anything else.
I have been practicing hypnotherapy for over twenty years, and the reaction when she released the tension that had built up was amazing. 
The cause of her smoking had been addressed, and she could now move on from that period in her life.
The key to helping my patient was to get to the root of the problem. By regressing to her childhood, I was able to help her identify and release the emotions causing her to smoke marijuana. It was a huge breakthrough for her and wouldn't have been possible without hypnotherapy.
I have great satisfaction in helping my clients find freedom from their addictions by getting to the root of the problem. It is so rewarding to see the changes in my clients when they finally let go of their addiction, and this story of the lady I helped quit smoking is just one example of that.
If you or anyone you know is struggling with an addiction, please reach out for help. There is no shame in admitting that you need help, and there are people who care and are ready to help you. 
Contact me now to book a free consultation, and let's see how I can help you. Together we can make a difference.