If you are experiencing bullying at work, you may be wondering what you can do to deal with the problem. Bullying can be seriously detrimental to your mental health, and could even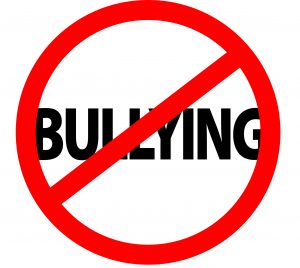 prompt further symptoms of depression and anxiety.
You spend many hours per week at work, so an uncomfortable working environment can significantly impact on your overall well-being.
The good news is, there are things you can do to combat workplace bullying – and methods you can use to cope with the problem. More people are turning to hypnotherapy in an effort to deal with a difficult workplace, and to help them find the strength to cope with work bullies.
Are you Being Bullied at Work?
According to the Fair Work Ombudsman, an employee is bullied at work if:
– "A person or group of people repeatedly act unreasonably towards them or a group of workers."
– "The behaviour creates a risk to health and safety."
Bullying in the workplace can take many forms. Often, it manifests as aggressive or intimidating behaviour, such as managers yelling at staff or making threats. It can also include teasing and humiliating employees – for example, playing practical jokes on somebody.
Bullying at work is often dismissed as 'banter' between colleagues, or a normal part of the working environment. However, a person who is being bullied can suffer serious harm to their mental health. No worker should have to put up with bullying behaviour or feel uncomfortable when they are at work.
Other forms of workplace bullying include managers placing unfair work demands on their staff, excluding them from receiving rewards or from social occasions, or pressuring somebody into performing their duties in an unsafe way. It is important to note that the everyday demands of high-pressure jobs do not constitute bullying: if you are struggling to cope with a stressful working environment, but are not being singled out for unfair treatment, then this is a separate issue to tackle.
Dealing with Bullying
National anti-bullying laws are designed to prevent workplace bullying.
Employees should approach a trusted line manager or supervisor to discuss their concerns, and if necessary they should speak to the company's human resources department. The Fair Work Commission can also intervene on behalf of an employee or manager if the problem is hard to combat.
Where no progress is made, employees also have the right to take their case further – including to the relevant local health authority and to the Australian Human Rights Commission.
Using Hypnotherapy to Handle Bullying
Hypnotherapy cannot alter your working environment: but it can help you to handle bullying better, giving you the strength to stand up to the bullies or to pursue further action. Hypnotherapy can be used to instill confidence into a bullied worker and to create coping strategies for work.
Hypnotherapy can also ease some of the mental and physical symptoms bullying can bring on, including reducing anxiety and limiting panic attacks.
Through hypnosis, workers can learn how to effectively handle situations where they feel bullied. They can gain control over their emotions and boost their self-esteem. This should make it easier to ignore the bullying or to stand up to it and demand it stops. It will assist anyone who is fearful of pursuing further action, giving them the strength to take their case further.
Hypnosis for bullying is recommended for anyone who is experiencing bullying at work, or for anyone feeling the pressures of a stressful working life. For more information, please contact us today.