In-Person Hypnotherapy Sessions Available
I'm committed to helping people like you who want to take back control of their lives, especially during this health crisis.
The first step is always the hardest – for you and me to connect. You're welcome to connect with me for free. Then, if you feel that I can help you, we'll schedule the appropriate sessions.
Click below to call me and we'll get started.
How can Hypnotherapy Help Me?
If you are ready to take back control of your life and overcome trauma, addictions, phobias or even just want to start believing in yourself again, you have come to the right place.  I am a certified and accredited hypnotherapist based in Runaway Bay on the Gold Coast and I'm proud that I have already helped hundreds people overcome their problems over the years, and given them hope for the future. Now it's your turn.
What you get when you come into a session with me is a unique recipe that allows me to not only relieve you of your challenges, but help you have power over them, and instil a strong sense of optimism, confidence, and hope for the future. I use a technique called 'The Richards Process' to take you back to the core reason behind your trauma, stress or anxiety – solve the core issue and you'll soon be on the road to recovery. Hypnotherapy Gold Coast.
12 Months Free Follow up & Support
You're not alone even after you leave your session. It's my mission to make sure your treatment is successful and because of this I offer 12 months of FREE support following your last session with me.
Tap the button below to call now!
Hi, I'm Roland James – 'Roly' for short.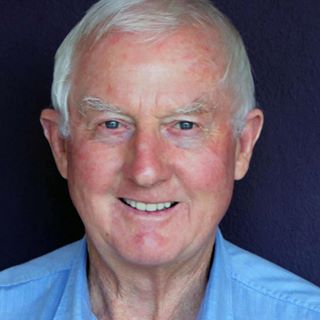 I am a full time Professional Certified Clinical Hypnotherapist working out of my home in the beautiful and peaceful waterfront area of Runaway Bay on the Gold Coast, QLD.
Over the years I have done hypnotherapy I have received scores of letters from satisfied clients, all of them thanking me for the influence I had in overcoming their issues. A question I'm often asked is 'to what to I attribute my success in hypnosis treatments?'
Now that's a complex question. But I can narrow it down to a few things. I have had a lot of amazing experiences in my lifetime, and it's this life experience that allows me to empathise and understand people on a much deeper level. Learn more about Roland.
What recent clients are saying about these treatments…
What Else Can Hypnotherapy Treat?
Hypnosis can be used to treat a variety of issues, both long standing and more immediate challenges you may be facing. These include
– Quitting smoking
– Stop binge drinking or gambling
– Manage stress, anxiety and depression
– Increase confidence and self esteem
– Overcome fears and phobias
– Sleep better and relax
– Business improvement seminars
– Pass your exams
– Improve your memory
– Stop grinding your teeth
– Even improving your golf swing!
**Disclaimer: We cannot guarantee specific results. Results can vary from person to person.
**"I felt my general confidence grow stronger, which gave me the opportunity to get my life together. I also found Roland's relaxation and meditation techniques very helpful and, because they are so simple to perform, I have worked them into my daily routine."
What does Hypnotherapy involve?
I only use my formal training as the starting point in my sessions. Using that as a platform, I combine hypnosis with a number of different alternative therapies.  These include The Richards Process, Emotional Freedom Therapy (EFT), Neuro Linguistic Programming, Past Life Regression. My approach is that problems have a base in negative beliefs, and while the problems may vary, the foundations are the same. At the end of the day, you are put back in the drivers seat for your future.
**Disclaimer: We cannot guarantee specific results. Results can vary from person to person.
**"My experience of hypnotherapy with Roland was very successful. My feelings of anxiety and depression were greatly eased, I am feeling more self esteem and confidence. People around me have commented that I seem much happier. Roland was patient and kind, he genuinely loves to help people.
**Disclaimer: We cannot guarantee specific results. Results can vary from person to person.
**My son Marc was suffering from severe anxiety due to a relationship break down. As a young adult in his first relationship, his emotions were completely overwhelming him. After the very first session we saw an improvement in positive thinking and consequently his decision making. After three sessions Marc has so much perceptive, and a strong sense of his own worth. He's come so far and hasn't looked back once. Thank you Roland.
**Disclaimer: We cannot guarantee specific results. Results can vary from person to person.
**I contacted Roland in regards to quitting smoking. Roland was very accommodating and helpful, I am into my second week now and have not touched a smoke the sessions were relaxing stress free and best of all I don't feel like smoking.
Get your confidence and sense of control back today!
About Us
Roland James is a qualified hypnotherapist.  His wide range of life experience , deep empathy and understanding ensures you receive holistic, professional and long lasting results.  
Other Treatments
Hynotherapy can treat many different challenges. Contact us to discuss your concerns, even if you do not see your particular concern listed above, and start on your journey to personal power.
A note from Roly Hi, this is Roly. I meet a lot of amazing people in my line of work and it's a joy to help them all through their ups and downs....